Experienced Land Surveyors in Monterey County
With over 35 years of land surveying experience, we at Central Coast Surveyors take pride in offering the best of the best in mapping to the Monterey area. We have been serving up professional surveying and mapping services in the area since 1993 with involvement in many projects, big and small. From staking residential homes to communities, hospitals and major retail centers, our skilled, experienced team performs each project that we take on quickly and accurately.
While most think about property development when land surveyors are brought up, a surveying company serves many purposes and many different industries. Some of these include:
Engineering | Architecture | Environment | Telecommunications | Real estate | Homeowners | Public Agencies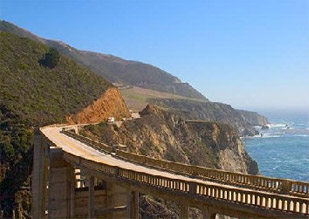 Services and Products Offered
We are pleased to offer a wide variety of surveying and mapping services and products in the Monterey area. Our experienced staff brings talent and experience to each project.
Our services include:
Topographic surveys
Property boundary surveys
Construction staking
GPS surveys
Photogrammetric control surveys
Expert witness services
Commercial and residential condominium creations/conversions
Our products include:
ALTA/NSPS Land Title Surveys
Boundary surveys
Corner records
Legal descriptions
Record of survey maps
Subdivision maps
Topographic maps
FEMA elevation certificates
Also Serving the Hollister and Santa Cruz Areas
When you choose the professionals at Central Coast Surveyors, you are choosing excellence, precision and the quickest turnaround times in the business. From site layout staking to topographic surveys, we'll deliver value wherever you are in the Monterey Bay area. Give us a call at 831-394-4930 to find out how we can serve your needs!
California license # LS4974
Hawaii license # LS11860