Professional Topographic Surveys in Monterey County
Developing a topographic base map for a construction project is no small task. We use modern surveying instruments and data collection devices to efficiently measure and collect field data, then download and process the data into topographic maps using CAD software. This process yields high quality products useful to the client and to the client's design team.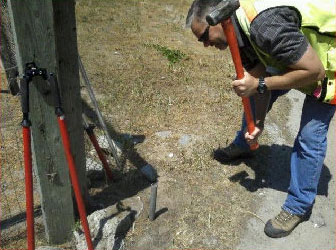 Topographic Surveys feature:
A specific map scale
Elevation contours at specified intervals
Natural and man-made features such as buildings, improvements, fences, trees, and watercourses
Fast and Accurate Surveys
While topo surveys can be used in a variety of ways, they are most often requested when a construction or development project has been proposed. Because the configuration, elevation and contour of the land is determined using precise surveying methods, our map products are particularly useful to architects and engineers.

At Central Coast Surveyors, we are dedicated to bringing state-of-the-art technology and unprecedented skill to each project that we take on in the Monterey Bay area. With over 35 years of experience, our highly trained staff always gets you the exact data you need, be it topographic surveys or construction staking. Give us a call today at 831-394-4930 and see why we're Monterey's choice for quality surveying services.