Archive for October, 2015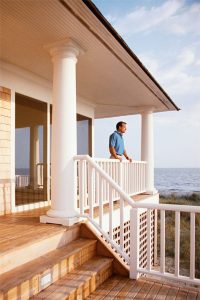 Every year there are news reports of flooding disasters throughout the world. While those catastrophes may never affect you, it's much better to be safe than sorry. Weather analysts are already predicting unusually robust El Niño activity for the upcoming year. This has strong implications for individuals residing in coastal areas, and precautions should be taken to prevent potential catastrophe. If you live in a coastal area, here are two questions you may have:
1. Why Should Homeowners Care about Flood Elevation Surveys?
A flood elevation survey will help determine the proper insurance premium for the property. Many standard insurance policies do not cover flood damage. Homeowners should preemptively have their property analyzed and insured to avoid costly repairs or replacements in the coming year.
2. What Is El Niño?
El Niño is an intricate pattern of weather events that take place in the ocean starting toward the end of the year. El Niño events occur every few years and are identified by an unusual warming of the ocean during the winter months. As a result, people living in areas with cold weather will experience a warmer winter. While warmer winters translate to fewer snow days, minimized heating costs and less time shoveling out cars, they also can bring massive flooding and erosion to the country's coasts. Consequently, flood elevation surveys and insurance are a good recommendation for all property owners in areas with flood risk. Visit Central Coast Surveyors in Monterey to learn more about how flood elevation surveys and insurance can protect you and your property.