Archive for October, 2016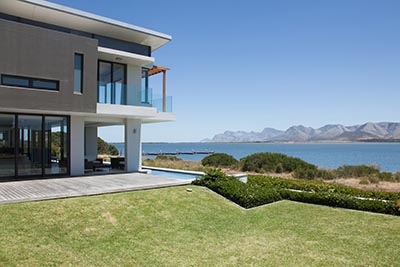 Living near water, be it an ocean, a river or a lake, can be a homeowner's dream. Without proper planning, though, a weather event can turn that dream into a nightmare. Before you build or add on to your house, you need to know where your property is situated in the area's floodplain.
Protect Your Family and Your Belongings
By getting elevation documentation, you will have an accurate indication of different elevations, or heights, on your property and how it compares to the past flooding events. Armed with this information, you will know how high to have your home's first floor constructed to reduce potential damage in future floods. In fact, local ordinances may require this type of documentation before construction can even begin. If you are planning a major remodel to an existing home, you may be required to complete this step as part of the permitting process. Don't ruin your new remodel by building it below historic flood levels.
No Certificate, No Insurance
A FEMA elevation certificate can be an important part of obtaining insurance. If you are in or near a Special Flood Hazard Area (SFHA), you may need special flood insurance. By going through the process, you will learn about your risks, flood insurance needs and what your insurance premiums will be.
If you are planning a construction project in Monterey, call Central Coast Surveyors in Monterey at 831-394-4930 to learn more about
FEMA Elevation Certificates
.